Back in 2014, Kari Embree from Packaging Digest interviewed Gil Horsky about Mondelez International's Cadbury Glow packaging.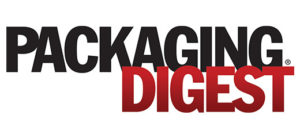 Below is a small snippet from the interview:
The premier gifting brand Cadbury Glow from Mondelēz Intl. is making its debut in India with its innovative packaging— a treasure chest of luxurious pralines with chocolaty filling; features that will make every moment glow.
Packaging Digest caught up with Gil Horsky, senior innovation mgr. and Julian Sellers, senior group leader, global chocolate packaging to discuss the packaging structure and design for Cadbury Glow.
What is the motivation behind Cadbury's recent activity in introducing new products/packaging?

Horsky: The company has a strong innovation pipeline and is committed to launch new innovative products and packaging for its power brands, including Cadbury. With the recent launch of Cadbury Glow, being introduced first in India, Mondelēz Intl. combined its deep consumer insights, global expertise in chocolate and breakthrough innovation capabilities to develop  luxurious chocolate pralines with an indulgent chocolatey filling that are superior in terms of taste and packaging. Cadbury Glow represents the ideal expression of love and emotions for the special people in one's life.
What design trends does your packaging set in the confectionary market?

Horsky: Cadbury Glow competes within the Chocolate Gifting segment, in which historically most brands and pack designs were trying to convey premium cues by being exclusive, distant and at times even pretentious. With a brand like Cadbury, that has an emotional, approachable and warm relationship to consumers, we saw a clear opportunity to re-frame the category by developing a new proposition and pack design for thoughtful givers who want to gift their nearest and dearest an emotional and expressive gift.
Staying true to this philosophy, Cadbury Glow is filled with little details that are symbolic of the care that went into creating it. The chocolate pralines are crafted in Europe, and special attention has been taken post production in designing the packaging, making it more than just a chocolate and something truly worthy of gifting to a loved one.
You can read the full interview on the Packaging Digest website.
MORE FROM GIL HORSKY HERE