On Oct. 25th 2018, the Israeli finance news-site "The Marker", published an article about the Future of Feeding panel in the Israeli PM's Innovation Summit . The article quoted Gil Horsky "although the food industry is huge with over 15T of revenues across the entire supply chain, it has only begun in the last few years to go through the extensive technological transformation, that many other industries have been going through for over a decade".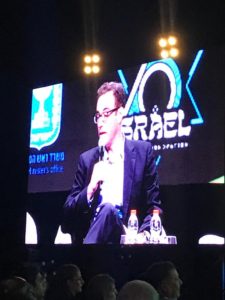 Gil Horsky speaking in Future of Feeding panel at the Innovation Summit
Gil Horsky added that till recently, most of the research in the food industry has been done internally in closed labs with little external collaborations. However, consumer demands and the retail industry are changing faster then ever, partially enabled by technological developments. That led most food companies to understand, that their future lies in embracing new technologies and cooperating with start-ups and entrepreneurs.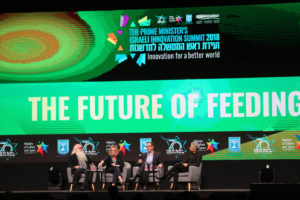 Gil Horsky at the Israeli PM's Innovation Summit
In addition, Gil Horsky mentioned: "Israel is Leading the Food-Tech industry, that is a known fact in the global food-tech ecosystem. Most of the Israeli food-tech founders, don't even come from the food industry, but from the adjacent disciplines such as: biotech, pharma and agriculture. In addition, many of the younger food-tech entrepreneurs, are coming from the fields of Big-Data and AI, as they are keen to make a broader societal impact, and no better place to do that then in the food industry."
To read of the full articles: http://www.themarker.com/amp/technation/1.6593652
https://www.calcalist.co.il/articles/0,7340,L-3752501,00.html
https://www.themarker.com/labels/1.6686881