About Gil Horsky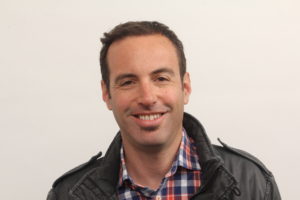 Gil Horsky is a Global Innovation Platform lead at Mondelēz International, the world's biggest snacking company. His passion is growing brands and creating innovative products that will delight consumers around the globe. Throughout his career, Horsky has had the privilege to work on some of the most iconic global brands: Milka, Cadbury, Toblerone, Pepsi, Quaker Oats & Tropicana 
Horsky has travelled around the world gaining strong international experience in both developing & emerging markets, including: Europe, Brazil, India, China, North America & Africa.
After completing his MBA at Kellogg, Horsky enjoyed working on a variety of categories and roles from managing a $500MM snack bars portfolio with PepsiCo, to leading globally the strategy and innovation pipeline of a $1B chocolate gifting & pralines category for Kraft Foods/ Mondelēz.
Most recently Horsky has been leading innovation globally for Gifting & Seasonlas, Mom2Kids, and entrance into white-space geographies and consumer segments. During his career he has leveraged strong business & consumer insights to identify, develop and launch over $500MM of new FMCG products and businesses around the world.
Horsky is a regular contributor to professional journals and a speaker in leading international conferences about the topics of innovation, marketing strategy, design and consumer trends.  
Gil Horsky enjoys working, leading and learning from others and most importantly wants to have a good time and make a positive impact!