Global Innovation Forum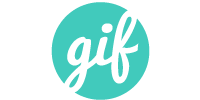 November 2017 – London, UK
The forum taking place Nov. 1-2 will bring together innovators, entrepreneurs and inventors to discuss the latest trends in innovation, design, creativity, R&D and new product development.
Gil Horsky will lead a speaking session titled: "How to Become a Rock-Star Intrapreneur". In addition to Horsky, there will be exciting speakers from other blue-chip companies such as: Lego, Facebook, Disney, P&G.
FIND OUT MORE INFORMATION ABOUT THIS EVENT
---
PACKAGING THAT SELLS CONFERENCE

October 2017  – Chicago, USA
BRANDPACKAGING's Packaging That Sells is an influential packaging conference for brand marketers and package design teams who understand the vital role packaging plays in delivering a brand's message & connecting with consumers.
In this conference Gil Horsky will present the Keynote about Packaging First Innovation. Horsky's innovation agenda on some of the world's most iconic chocolate brands is driven by the belief that the innovation process should begin with the packaging, followed by other elements of the overall proposition. He'll share with us real-life examples of his "Packaging First Innovation" approach.
FIND OUT MORE INFORMATION ABOUT THIS EVENT
---
FUTURE FOOD-TECH
October 2017 – London

Future Food-Tech London which will take place 18-19 Oct. will bring together investors, start-ups, and food ingredients manufacturers to showcase solutions, share ideas, identify opportunities for innovation and forge new partnerships and alliances. All share a common goal: to harness the power of technology to feed the world in a sustainable, safe and healthy manner. The conference will focus on bridging the gap between food, health and the medical system; the future for plant-based proteins and innovative ingredients; food safety & traceability; and how new approaches to consumer engagement can deliver affordable nutrition on a global scale.
Gil Horsky, from Mondelez International will participate in a panel discussion about:
Food and Health: Opportunities at the Intersection of Food, Health & Medicine. Among the different speakers in the conference will be: Fabio Ziemssen from Metro Group, Victor Friedberg from S2G Ventures and Anouchah Sanei Campbell Soup Company
FIND OUT MORE INFORMATION ABOUT THIS EVENT
---
DLD TEL-AVIV INNOVATION CONFERENCE
September 2017 – Tel-Aviv, Israel
 
DLD Tel-Aviv is Israel's largest hi-tech conference that is known as the place "where companies & investors meet startups" with multiple delegations from around the globe. Prior to the innovation conference, there is a 3 day DLD Innovation Festival in Tel-Aviv.
This year's conference has a lineup of top speakers, including: Yossi Vardi, Prof. Amnon Shashua Founder of Mobileye & Orcam, Werner Vogels CTO of Amazon, Tzahi Weisfeld, Microsoft Accelerator, David Brodet Chairman Bank Leumi
The conference program has lectures and panels on multiple topics, including: Fintech, Mobility, Autonomous Machines, Cyber Security and Artificial Intelligence. For the second year in a row the conference also has a Foodtech & Agtech revolution panel, in which Gil Horsky will participate in. In addition to Horsky, other participants in the panel will include Yaron Amar, Head of Food e-commerce, Carrefour France, Voytek Wilczak, Senior Manager at Pepsico, and Adi Vagman, Managing Partner at AGRnation VC.
FIND OUT MORE INFORMATION ABOUT THIS EVENT
---
DSCOOP AMEA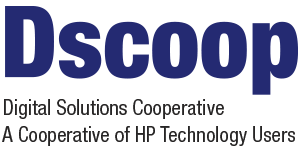 June 2017 – Lyon, France
Dscoop is a community that delivers the promises of digital print to create tomorrow's customers today. We bring together Print Service Providers (PSPs) and converters to share new skills and strategies. We offer our members training, tools and networking opportunities so that together, we can innovate print.
In the conference Gil Horsky will speak about the major consumer trends that will revolutionize the retail and FMCG industry by 2020.
FIND OUT MORE INFORMATION ABOUT THIS EVENT
---
INNOVATION FOOD INDUSTRY CONFERENCE
June 2017  – Galilee, Israel
The Tel Hai Academic College in the Galilee, that is located in Northern part of Israel will host it's annual food industry conference with th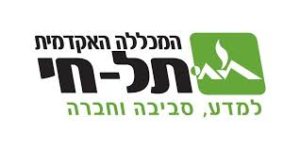 is year's theme focused on "Innovation in the Food Industry – Technology Meets Health & Wellness" focusing on the link between the food industry and academic research in the field.
In the conference, Horsky will lecture about global trends in the food industry, and then will facilitate a panel about innovation in the food industry and the linkage between academia and industry.
Other participants in the panel facilitated by Horsky will include Amir Zaidman from The Kitchen, Michal Drayman from JVP and Dr. Ofir Benjamin from Tel Hai College.
At the end of the conference students from the food science program in the Tel-Hai Academic College will showcase their final projects and the participating speakers, including Horsky, will feedback on them
FIND OUT MORE INFORMATION ABOUT THIS EVENT
Three articles about the conference and my presentation were published in Calcalist, TheMarker and CH10:
TheMarker article: https://www.themarker.com/labels/1.4104919
Calcalist article:  http://www.calcalist.co.il/articles/0,7340,L-3714529,00.html
CH10: http://www.ch10.co.il/news/tag/%D7%92%D7%99%D7%9C-%D7%94%D7%95%D7%A8%D7%A1%D7%A7%D7%99/
---
FOOD VISION 2017

March 2017 – London, UK
Gil Horsky has been invited as a key speaker Early March '17 at London's Food Vision 2017 , which is a forum for industry leaders in the Food Industry. During this forum, leading, marketing, business strategy and research and development specialists will debate key industry issues, such as sustainable growth and profitability in the modern nutrition, food and drink markets. Horsky's presentation topic would be "Small snack, big ask. What consumers want from the snacks sector.
Small snack, big ask. What consumers want from the snacks sector
A moment of indulgence, an energy boost, a shared experience or a re-fuel on the move – consumers have increasingly high – and varied – expectations of the snacks that have become such a big part of their lives.  They're making a big ask of a small meal but, unless food manufacturers respond with innovation, they'll see their market share disappear in bite-size chunks.  My innovation agenda on some of the world's most iconic chocolate brands,  is driven by the consumer trends Horsky will share at this event, along with examples of responsive innovation from developed and emerging markets.
Mission Nutrition: From the addition of functional ingredients to catering for health conditions and intolerances, snack companies must meet consumers' wellness agenda
Pure Pleasure: From chocolate inhalers to lollipop cakes, why clever producers are turning 'snacks' into 'experiences' that enliven and enrich
Social Snacks: Why consumers don't want to snack alone and how sharing and personalization can turn snacking into a social activity
Instant Everywhere: Buy-on-the-go lifestyles demand new retail and vending formats that make snack buying instant, affordable and fun
---
RETHINKING FOOD CONFERENCE

March 2017 – Tel-Aviv, Israel
On March 26th  the Israel Export Institute will host in the Dan Hotel Tel-Aviv a conference on the "Rethinking Food" conference . The conference focuses on the future of food innovation and the role that Israeli food manufacturers and foodtech ventures can play in that context.
In the conference Gil Horsky will outline tips to Israeli food & foodtech companies on how to successfully penetrate to international markets.
Among the other exciting conference speakers, will also be Ms. Elaine Watson Editor of FoodNavigator US and Ms. Danielle Nierenberg President of Food Tank.
FIND OUT MORE INFORMATION ABOUT THIS EVENT
Two articles about the conference and my presentation were published in Calcalist and TheMarker:
TheMarker article: http://www.themarker.com/labels/1.3921833
Calcalist article: http://www.calcalist.co.il/articles/0,7340,L-3709922,00.html
---
ISRAEL FOODTECH COMMUNITY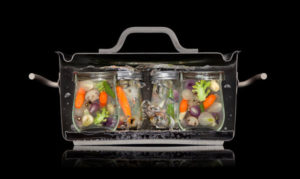 November 29th, 2016 – Tel-Aviv Israel
Meet the global food giants – This time: Mondelēz (Oreo, Milka, Cadbury and many, many more)
On Tuesday 29th November, Horsky will join the Israeli FoodTech Community at the Google Campus TLV in Tel Aviv. This community consists of more than 1000 members and my talk being part of the "Meet the Global Food Giants" series and will include:
Introduction to Mondelēz International
Key trends influencing the future of the food and snacking categories
How the approach of The Power of Big & Small is practiced within Mondelēz
---
Panel Debate about Innovation Trends & Future Challenges
Global Innovation Forum in London
November 20th, 2014
During this conference, the latest trends and future challenges in innovation were discussed.
---
"Unlocking the power of big and small"
Breakthrough Innovation Conference in Barcelona
February 28th, 2014
This powerful meeting took an internal view of some of the world's most innovative companies and how their innovation maps lead them to such prestige.
---
"When Things Get Tough, the Tough Innovate"
Israel Food Industry Conference in Tel-Aviv.
June 11th, 2013
---
"Recessio-nnovation"
The Marker Magazine Innovation Conference in Tel-Aviv
2009